38% of employees feel there is not enough collaboration in the teams.
(Cornerstone on Demand)
A good Team Spirit is important.
Even if the majority of us spend most of the working time by ourselves, it is crucial that a Sales Team has good communication and works well together.
"Team Building develops trust, mitigates conflict, encourages communication, and increases collaboration. Effective team building means engaged employees, which is good for the culture and the business."
We have a long and successful experience of boosting Team Performance and Team Building.
We can offer Team Building activities at your workplace or welcome you to one of our wonderful locations in Italy.
Motivational Interviewing
Course Title:
Motivational Interviewing
Presenter:
Who is this course for?:
Managers and teams
Number of participants:
5 - 15 people
Course Duration:
2 days
Location:
The course can be held at your company or in any of our locations.
Description:
With our workshop in Motivational Interviewing – we will give you the tools to unlock other people's willingness to change – and improve.
Motivational Interviewing (MI) is a methodology that addresses ambivalence to change. MI is designed to help people with the following:
Discover their own interest in making a change in their life
Express in their own words their desire for change (i.e., "change-talk")
Examine their ambivalence about the change
Plan for and start the process of change
Enhance their confidence in taking action and noticing that even small, incremental changes are important
Strengthen their commitment to change
There are four core principles of MI:
Express empathy
Roll with resistance
Develop discrepancy
Support self-efficacy
"There is no other place you can learn MI as with us!"
Course Title:
Code of Honour
Presenter:
Who is this course for?:
Any team that wants to significantly improve their performances and productivity in a few weeks time.
Number of participants:
5 - 15 people
Course Duration:
5 to 8 meetings, of 2 hours each, on a weekly basis
Location:
Ideally, the meetings should be held outside the office, but the in-office option works fine as well (provided you are not distracted by your work routine). We can provide you with tailored solutions.
Description:
The Code of Honor is an innovative approach that substantially improves the performance, efficiency and productivity of any team (not just sales). This leads to a growth in profits and customer satisfaction, in less time, with less effort, and for less money (a lot less!) compared to traditional methods, and, the achieved results are much more important and longer-lasting.
The Code of Honor is a direct intervention targeted to remove specific blockages and specific dysfunctions that prevent the team being able to work at peak performances, changing the mindset and turning it into a Championship Team.
The transformation, once occurred, is permanent and also affects the new members who will join the team at a later time.
The program is conducted through a series of meetings in which all team members must participate (manager included), during which blockages and dysfunctions are brought to light and rules are created to permanently remove all of the problems.
Instead of working individually, this program changes the behavior of your team as a whole, and winning becomes consistent. A true win/win atmosphere is created, and this breeds energy, performance, synergy and results.
"This is an innovative and unique approach, the only one able to improve performance and productivity of any team by more than 60% in a few weeks."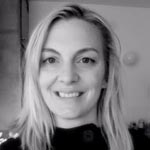 "…methodological sales techniques training sessions and campaign preparing sessions were of high standard and enabled me as well as my team mates performing the "impossible" and our reaching targets."
Cecilia Engfelt Communications and Project Coordinator