80% of sales people do not survive more than one year in their role, while
40% of veteran sales people consider quitting their sales job
(Behavioural Sciences and Research Press).
Why do a Course or Workshop?
Not all people are "born to sell". Some have to learn. Whether you sell over the phone or face-to-face we can teach you how to do it.
Coaching is paramount. New-hires need coaching as do experienced sales people. We can support you with the soft-skill coaching as well as other sales coaching.
With several years of experience in sales and solid results, we are sure to deliver the best quality to your team.
Courses and Workshops available in English, Italian and other languages, and can be integrated with activities such as wine tasting, cooking, horse riding, cycling, trekking and guided tours.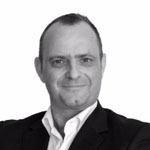 "Annika has an excellent understanding of business and the Nordic market. She is dependable, focused, and hard-working. Annika is fantastic as a business development manager and gets great results. She is well liked by the clients and is a person you can trust."
Jarle Zachariassen – Managing Director Wine Impulse S.L.