Communication is the key to success in Sales.
Come to us in Italy or let us come to you and we will teach you how to relax in communication and let your "Professional Character" come out.
We have one personality at home and one at work.
Sometimes we need to sharpen our characters in order to reach our working goals.
We can all create a Professional Character who can work with us, for us!
Learn how to create the Professional Character through Theatre
We offer courses in a real theatre!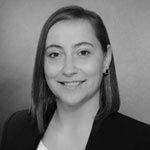 "I have been consistently impressed by Annika's attitude towards her work: she cares for and maintains a frequent dialog with her customer, giving recommendations on how to change certain telemarketing campaigns to achieve better results…. Thanks to her interpersonal skills she has developed a productive working relationship with everyone she has worked with: her team, the client and the client's partners….. She has been sharing best practices from Nordics with the other countries, being an advocate in creating process synergies."
Ildiko Kocsis – Project Manager at a Fortune 500 company