We are professional coaches with long experience within Sales, B2B, Team Building, Communication, Personal Development and Theatre. We have worked at and for international companies in multiple countries and helped them achieve great results.
Annika Widen
Sales Coach & Telemarketing Expert
Annika has more than 20 years' experience in coaching in various fields. Annika has coached and championed business developers from a wide range of companies in numerous countries, including Fortune 500 IT and software firms. Annika offers courses in English, Swedish and Italian and she is an accredited advanced user of SPQ*GOLD.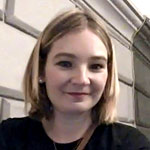 Maria Gustavsson
Telemarketing Manager
Maria heads our team of professional telemarketers, making sure that you will have the best quality leads. Hot leads will come to your desk straight away, while warm and cold leads will be nurtured properly in time. Maria has deep experience in sales, pre-sales and telemarketing, inbound, outbound and via chat. She has worked for Nordic and Italian companies and organizations, including universities, airlines, and Fortune 500 IT and software firms. Her positive energy can open any door.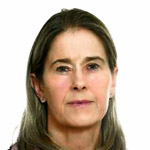 Kristina Berglund
Location Manager
Kristina knows Italy and can advise you on how to best plan your company courses, team building activities, kick-off meetings or workshops. She has a long experience with international clients and has been working as a service provider in many locations all over Italy.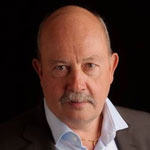 Christer B. Jansson
Founder of Confident Approach and Belbin Sweden
Christer is a founder and CEO of Confident Approach. He is also a founder of the Call Reluctance Institute of Europe 2011, Belbin Svenska AB 1991 and Belbin Malta 2011. Christer has a background as a sales manager, marketing manager and consultant in the area of leadership, sales and team development. Since 1997, Christer has been lecturing Belbin Team Role theory in the department of Psychology at Stockholm University. He is committed to help large organizations improve their sales productivity.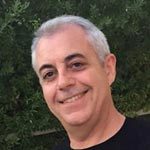 Rosario Cipriano
Business Development
Rosario is a native German and Italian speaker and has been working on international Business Development projects across several fields for more than 20 years. Rosario has a deep knowledge of international markets thanks to his extensive experience with many internationalization and export promotion projects commissioned by the German Federal Ministry for Economic Affairs (BMWi). Rosario's experience spans from internationalization strategies to business partner research for the German market as well as business partner acquisition in the Italian and German speaking markets (DACH).
Davide Gentile
Sales & Business Development Coach
Davide has more than 20 years of experience as a Project Manager, Sales Manager and Business Development Manager in international, competitive and multicultural environments. Davide, in cooperation with some of the best coaches in the world, has developed, over the last few years, an innovative approach that not only increases the performance and productivity of any business team by more than 50% in a matter of weeks, but also permanently changes the culture in their organization, inspiring and motivating people to be their best.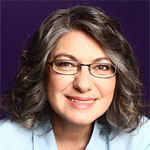 Liria Ortiz
Psychotherapist and Motivational Interviewing Trainer
Liria Ortiz is a psychologist and certified psychotherapist with CBT-orientation, education consultant, lecturer and author. She is also a Coach in Motivational Interviewing, and member of the Network MINT (Motivational Interviewing Network of Trainers).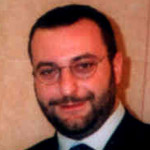 Paolo Gentili
Market research and Communication
Paolo is a Professional with almost thirty years of experience in commercial management: expert in Direct Sales Networks and Indirect Multichannel. He is also a Trainer and Commercial Recruiter and Selector and expert in interpersonal communications. His Communication and Sales Courses aim to improve communication between colleagues and teach the techniques of Rational and Complex Sales. Paolo Gentili can also provide Punctual Analysis Services of the Company Organization, Temporary Management and Business Development.